We want parents to feel that Great Beginnings is a facility where they want to leave their children, not a place where they have to leave their children.
Karen & Family How do you thank someone for caring for your children for the last 12 years? You have always been there for us and given us peace of mind-knowing our children were safe & in great hands. Thank you for all you have done for our children and being there for us. You and your family will always be close to our hearts.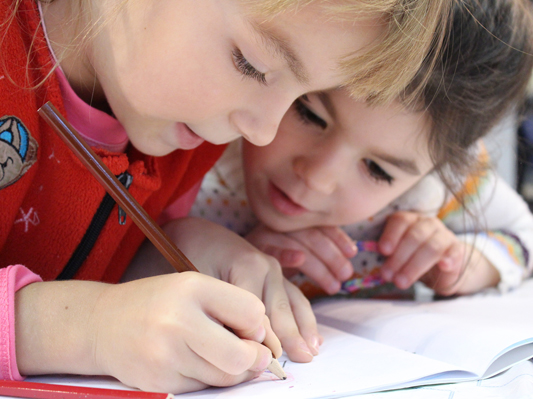 Karen, Many thanks to you and your wonderful staff. Can you believe it's been about 6 years you have been teaching our kids, and have done a superb job!! We'll be calling soon enough when it will be Tyson's turn. Thanks again!
Karen, Our family is forever grateful for your caring staff and awesome learning experience. Your staff is outstanding and my girls loved all of their teachers. We feel very lucky to have found a place that took such good care of our girls from babies to kindergarten. We truly think Great Beginnings is the BEST! Have a great Summer!
To the Staff at Great Beginnings, I truly appreciate how wonderful and caring you all are. I would like to give a special thanks to Miss Meg for teaching Rebecca so much this last school year. And all the other teachers and staff who have made the last two years truly a "Great Beginning" for my daughter. Thank you so Much!
Chris & Carrie Calverley (Rebecca's Family)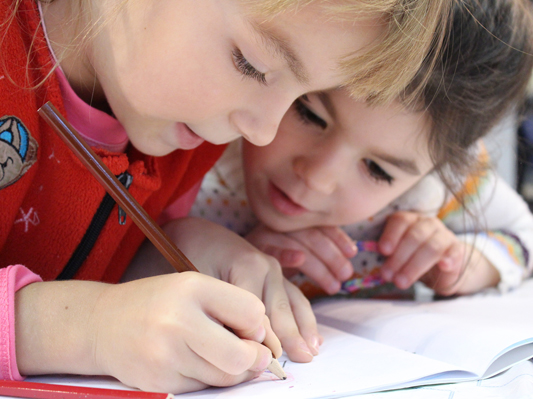 "To all of my friends at Great Beginnings, Thank you so much for taking care of me for almost the last three years. I have been very happy spending my days with you. My mommy and daddy chose Great Beginnings because of the safe and loving environment, and you have never let us down. I know that all of you the ladies that take care of me love me very much! I always tell my family how much I love all of you, too! I enjoyed my visit to the big school, and will be going there this fall. My parents and I will never forget you!!"
"Dear Miss Karen, Thank you for giving us a wonderful three years at Great Beginnings!!! You have given me a peace of mind every morning. I dropped off Samantha at your center. Words cannot express the gratitude I have for you because of the stable, secure and caring environment you provided my child. Many, many thanks."
"To Ms. Karen, Ms. Tina, and the Staff of Great Beginnings, We would like to take this opportunity to thank each and every one of you for the wonderful care you have given our daughter Meghan at Great Beginnings. We have seen such a positive change in her in just the short time she has been with you. You truly have a program that worked for her! I cannot say enough about the program or your staff. We appreciate all that you have done for Meghan and look forward to seeing you next year when she returns for the summer."
Sincerely, Liz and Bob Dudek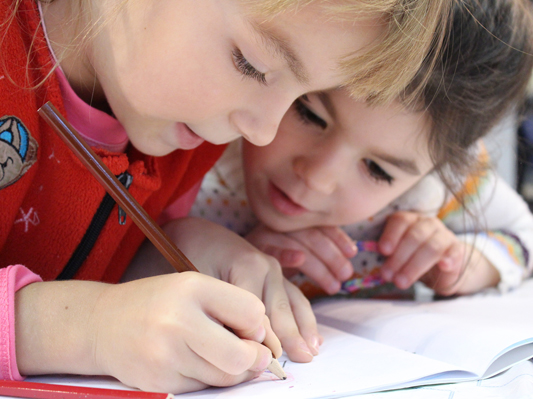 "Dear Karen, We can't begin to thank you for all of the love and support you have shown Brendan this year! I am not sure either of us will ever forget those sad goodbyes from the window of your office but it was only because of your consistent attention that he eventually overcame his fears and began to truly enjoy his school day! Gary and I now think Brendan is as ready as he'll ever be to tackle all day kindergarten. Many thanks again for providing him with such a solid foundation!"
Sincerely, Kim and Gary Wachtelhausen
"Dear Miss Karen and Mr. Dan, Your program at Great Beginnings is wonderful. Nicole has grown so much through your loving atmosphere that combines fun with structure, which helps the children develop a love for school and learning. You really are everyday heroes. Keep up the great work. Have a great summer."